2015 FULLY LOADED Sprint 150 in Shiny Black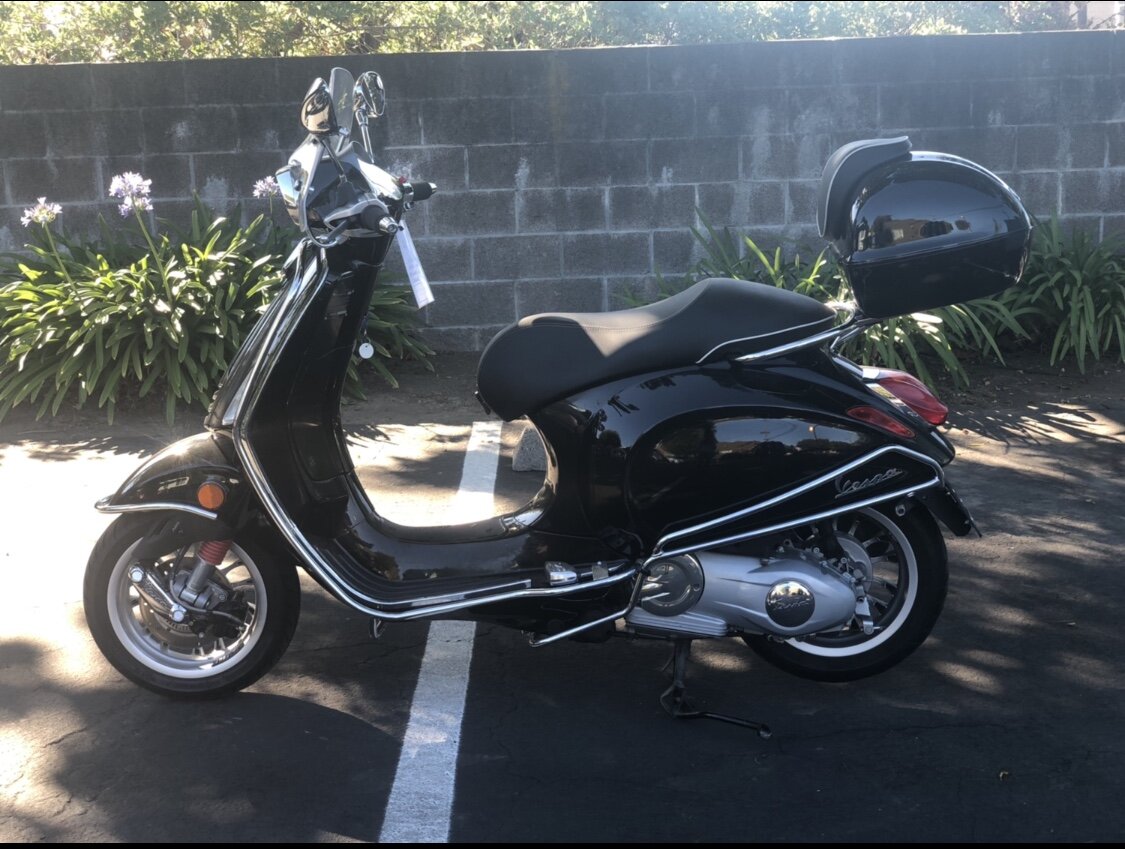 2015 FULLY LOADED Sprint 150 in Shiny Black
2015 marks the first year the Sprint 150 hit the U.S. market. Boasting such stock amenities as ABS (Anti-lock Braking System) and 12" wheels front and rear, this bike has too many add-ons and aftermarket goo-gahs to list comprehensively. Here's some of the add-ons that come with this scooter which added up to a price tag well north of $9000:
*small flyscreen
*chrome bars on front fender, front leg shield and rear fenders
*matching top case with optional backrest pad
*customized engine components in chrome
*customized mirrors AND bar-end weights
*sport solo saddle gel seat and aftermarket grips
—MANY MORE ADD-ONS THROUGHOUT, TOO MANY TO MENTION!
With a fresh back tire and a recent oil change at 7,267 miles, this bike will give its new owner many, MANY more years of scootering bliss.
This Vespa and many others like it are on consignment here at Revolution Moto in sunny downtown Santa Rosa. We specialize in Vespa, Piaggio and Genuine scooters as well as UBCO brand electric 2x2 scooters. We service everything we sell within our factory-certified Service Dept. Delivery available throughout the Bay Area!